Phil says that "sometimes it's just a matter of having some help to get back to where you were"
Phil's story starts here
After his GP made a referral for an Assessment through My Aged Care, Phil realised the opportunity he had to regain his usual daily activities with some supervised exercises and some equipment in his home.
Since he had a fall 3 months prior, Phil was concerned that he couldn't do the things he used to do in and around his home, such as getting up out of his usual chair, and stepping outside to tend his veggie garden. Though a fairly private person, he was noticing that he was getting out of his home less frequently, and was feeling isolated since he was no longer managing his usual daily walks to the local shops where he sometimes connected with some familiar faces.
During his meeting with the Assessor, Phil expressed his wish to be able to walk out in the community with confidence, and to meet up with his local neighbours at the shops. After identifying how he reach his goal, a plan was made with Phil to have an occupational therapist review his rear access to his garden for some possible equipment, and also to have a physiotherapist plan and supervise a strength and balance home exercise program.
Following a few weeks of therapy in the home, Phil progressed to being able to attend the local community exercise group. He has continued to complete an exercise program that is challenging but safe. Importantly, he knows where and when to ask for some help or guidance if he ever feels he needs it in the future.
General reflections on Wellness and Reablement from Phil's perspective
"What was extremely helpful was the nature of the exercise programme, which has shown me you do not require specialist gym equipment or have to attend or belong to a gym. The programme has shown and enabled me to exercise at home with a minimum amount of fuss. One of the important factors was being taught the correct way to lower yourself and get yourself out of a chair.

Also an important part of the programme was the contact you have with other people. I am sure the other participants enjoy the programme as they appear to look forward to the contact and participation.

I would like to think that I will continue to attend the exercise group at the local centre and to continue my home programme, as it is extremely easy to fall into a situation where left to your own devices you become sedentary and put things off until tomorrow or the next day. Where knowing you have to attend the classes once a week inspires you to do some exercise at home so you can achieve a better outcome at the classes."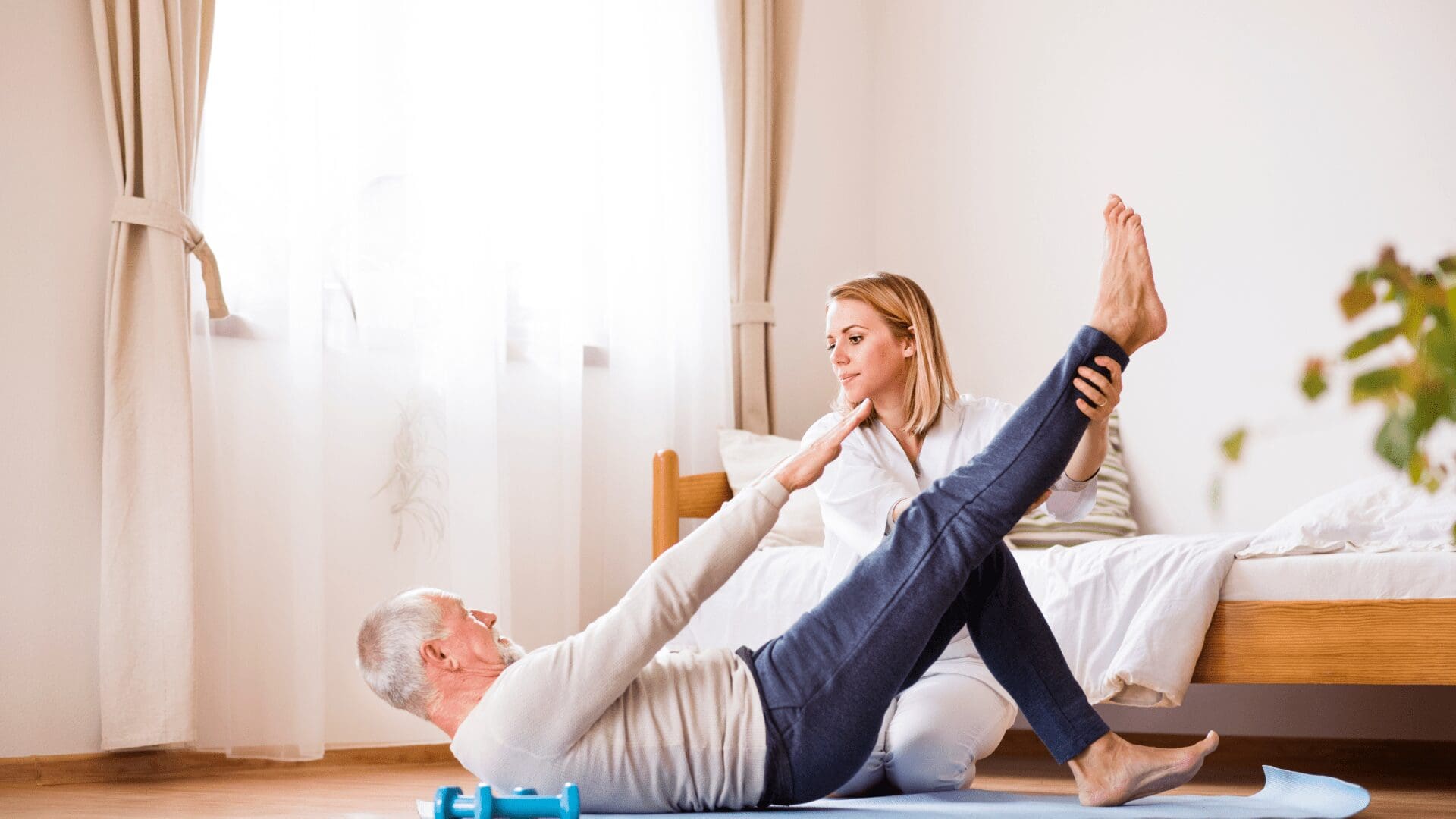 "I'm glad I stepped out of my comfort zone to agree to some help with my exercises"